Artists
The featured artists at the 2017 Southeast Horn Workshop will be Abel Pereira, Sören Hermansson, and Robert Rearden.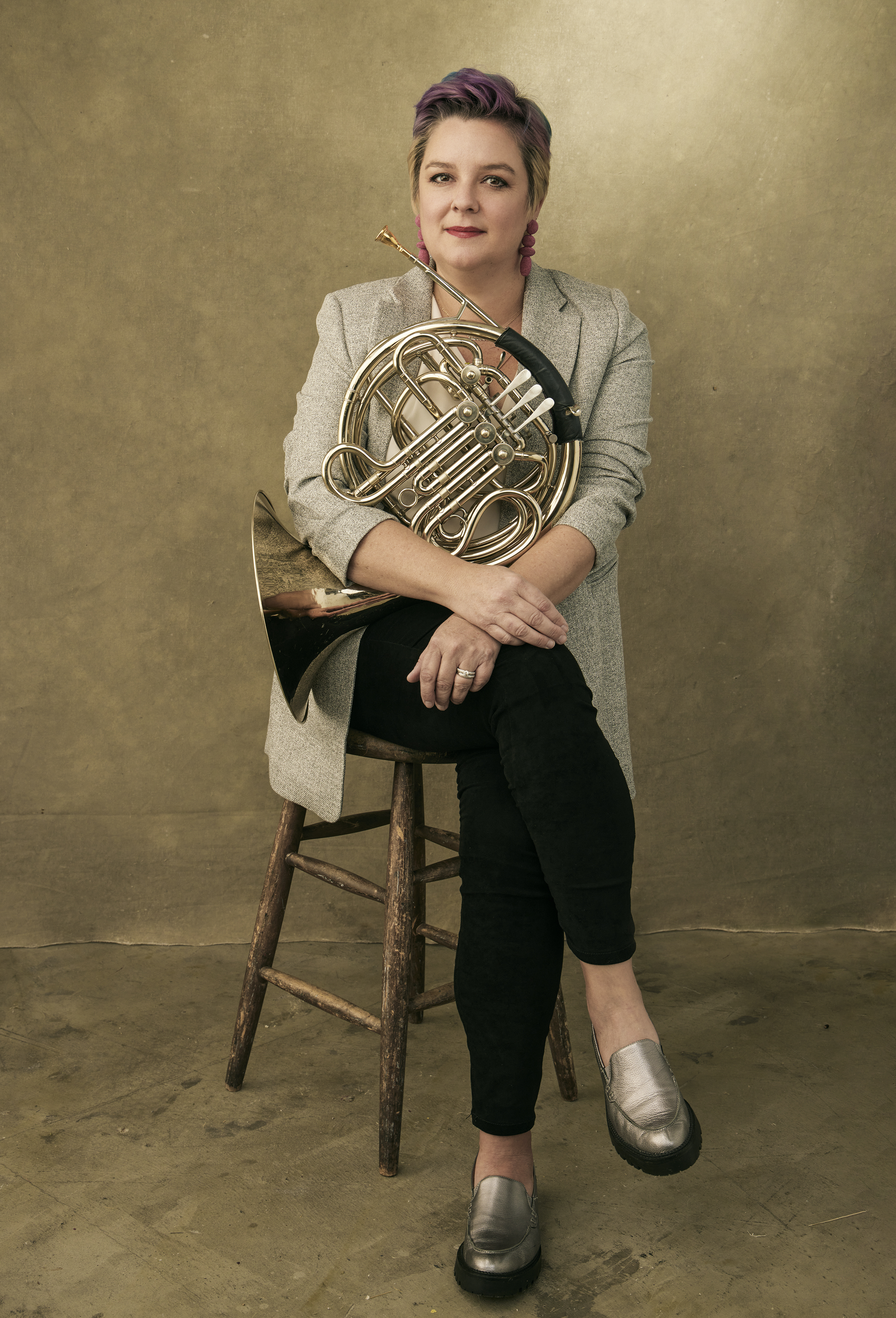 Abel Pereira was born in Porto, Portugal in the late 70s, and he came to the USA in 2014 when he was appointed principal horn of the National Symphony Orchestra by Music Director Christoph Eschenbach.

He graduated from Porto University and continued his studies in Germany with Marie-Luise Neunecker before he received his Ph.D. in coaching and performance in 2012.

Pereira has won awards at competitions such as Leeuwarden International Horn Competition (Holland), Internationaler Instrumentalwettbewerb Markneukirchen (Germany), Concertino Praga (Czech Republic), National Wind Competition (Portugal), Conservatory Souza Lima (Brazil), Arouca´s City Hall (Portugal), National Radio Competition (Portugal), and European Master-Prize (England).

He has been invited to play and teach in some of the most prestigious universities and music festivals such as Indiana University, James Madison University, George Mason University, Royal Academy of Music London, Zurich Conservatoire, Miami Summer Music Festival, Halcyon New Hampshire, Stellenbosch Chamber Music Festival, Festival de Musique de Besançon, Ossiach Austria Festspiel, Salzburg Festspiel, Berlin Festspiel, BBC Proms, Diaghilev Festival Perm, Athens Music Fest, Baden-Baden Festspiel, National Orchestra Institute, National Youth Orchestra USA, and some of the remarkable International Horn Society Symposiums.

His solo discography includes the complete Mozart Horn Concerti, Romantic Repertoire for Horn and Piano, the Urtext Mozart´s fourth Concerto, R. Strauss 1st Horn Concerto, and the Mozart Sinfonia Concertante. In 2001 he recorded Mozart´s second Horn Concerto for a BBC TV Show called "Mozart for Children."

He was principal horn with Porto Symphony Orchestra, as well as professor at Lisbon University and Porto University.

In addition to his career as a horn player, he has been conducting many orchestra in Europe, Noya Symphony Orchestra in Spain, Orchestra Sinfonica di Rimini in Italy, Vilnius Chamber Orchestra in Lithuania, Zadar Symphony in Croatia, and was appointed Music Director of the Eclipse Chamber Orchestra in Washington, DC in 2016.

He appeared for many years as guest principal horn with the Chamber Orchestra of Europe, Frankfurt Radio Symphony, London Philharmonic and Berlin Philharmonic.

Abel is an Alexander artist, and plays a model 103 with a V. Bach model 3 mouthpiece.
Sören Hermansson is internationally known as a performer, recording artist, and educator. He studied in Stockholm, Amsterdam, and West Berlin (Karajan-Academy) and has held orchestral positions in Norrköping Symphony Orchestra and Gothenburg Symphony Orchestra. Since 1988, Sören Hermansson has devoted his time to his solo career and teaching. His performances has brought him to North and South America, and to several countries in Europe.

He has been teaching at Academy of Music and Drama, University of Gothenburg, Ingesund School of Music, guest professor at University of Wisconsin, Madison, and between 1999–2006 Horn Professor at School of Music, University of Michigan, Ann Arbor.

He has given Masterclasses all over the US, in Europe, and is a frequent guest in Brazil. He is currently teaching at the Chamber Music Program at Mälardalen University, Västerås.

Sören Hermansson has commissioned and premiered a considerable amount of repertoire for horn (around 60 works). In addition, he has recorded many of these works and has received wide critical acclaim for this. Among the world premiere recordings you can find horn concertos by Anders Eliasson, Folke Rabe, Pehr Henrik Nordgren, and a TV production of the Bengt Hambreus Horn concerto.

Among his recordings are also two CDs on the BIS label, with original music for Horn and Harp, together with harpist Erica Goodman.

Lately, Sören Hermansson is now focusing on commissioning new works for Horn and Electronics. Composers like Marie Samuelsson, Leilei Tian, Per Mårtensson, Joakim Sandgren, Åke Parmerud, Marcus Fjellström, Fredrik Olofsson, Tommy Zwedberg, and others are writing for him.
Robert Rearden
Robert Rearden joined the National Symphony Orchestra as second horn in September 2016. He was principal horn of the Florida Orchestra from 2010 to 2016. He has performed regularly as an extra and substitute player with the Cleveland Orchestra, including multiple recordings and tours of Europe, Asia and the United States. He was a member of the New World Symphony from 2006 to 2010. He performed frequently as guest principal horn of The Saint Paul Chamber Orchestra from 2010 to 2015. Rearden has performed at Carnegie Hall with The Philadelphia Orchestra, Cleveland Orchestra, New World Symphony and as a special guest artist for the YouTube Symphony Orchestra. He has also performed with the Kennedy Center Opera House Orchestra, and at the Tanglewood, Aspen, Spoleto USA, Britt, Artosphere, Steamboat Springs, and Eastern music festivals. He also recorded with the All-Star Orchestra in New York. Rearden completed his undergraduate degree at the University of South Carolina as a student of Robert Pruzin and a master of music degree and an artist diploma at the Cleveland Institute of Music as a student of Eli Epstein and Richard Solis. He also studied with Julie Landsman and with David Wakefield. While principal horn of the Florida Orchestra, Rearden appeared as a soloist on several occasions, and was also a featured soloist on the orchestra's most recent recording.