Artists
The featured artists at the 2020 Southeast Horn Workshop will be Bernhard Scully, Denise Tryon, and Jeffrey Agrell.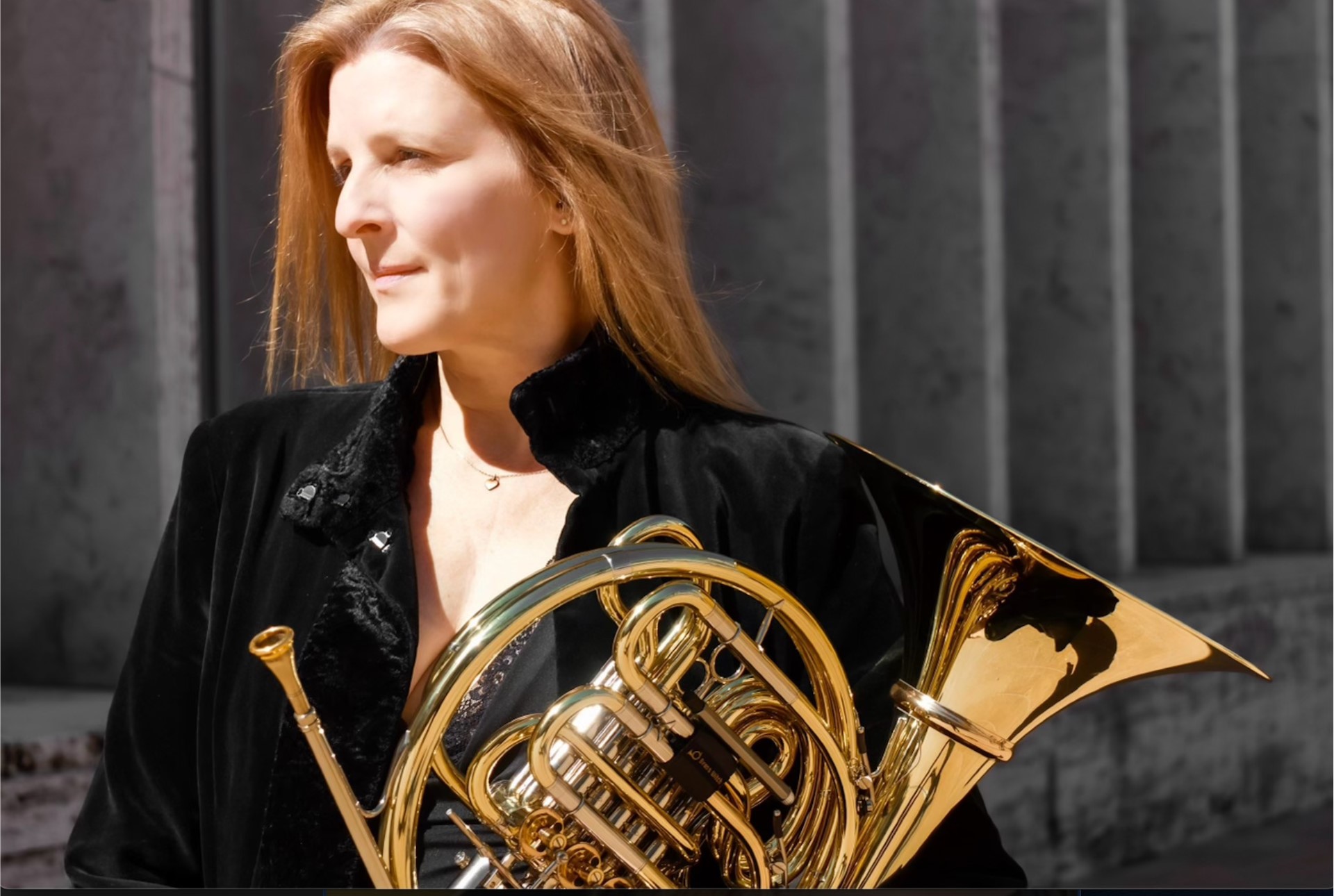 Bernhard Scully is the Associate Professor of Horn at the University of Illinois at Urbana-Champaign and is Artistic Director of the non-profit 501(c)(3) Cormont Music. He spends most of his summer in the beautiful White Mountains of New Hampshire as both the Artistic Director of the Kendall Betts Horn Camp and as the horn player of the North Country Chamber Players. He is the former horn player of the Canadian Brass and former principal horn of the Saint Paul Chamber Orchestra. Among his many awards are top honors at numerous competitions, most notably being the first classical brass player to win a McKnight Fellowship for Performing Musicians.

As the Horn player of Canadian Brass, Bernhard annually toured the world over, is featured on many CDs and videos, and performed in front of orchestras that included the New York Philharmonic, Philadelphia Orchestra, Detroit Symphony, Vancouver Symphony, National Arts Centre Orchestra, and the Toronto Symphony. The Canadian Brass have been featured guest artists at prestigious music events and festivals including, Music Academy of the West, Oregon Bach Festival, Banff Centre For the Arts, Texas Music Educators Convention, Midwest Band and Orchestra Clinic, Chautauqua Festival, Schleswig-Holstein Festival, NAMM Convention, and numerous others.

As Principal Horn of the Saint Paul Chamber Orchestra, Bernhard was often featured as a soloist, performing notable works by Mozart, Strauss, and Britten. He toured with the SPCO both nationally and internationally, most notably performing at Carnegie Hall. His concerts with the SPCO were broadcast weekly on National Public Radio. He is also featured on the SPCO's 50th Anniversary Chamber Orchestra Festival recording. Since his departure to pursue a solo and teaching career, Bernhard has returned to play guest principal horn under the acclaimed director, Pinchas Zukerman. He has collaborated with many great North American Orchestras including the Chicago Symphony, San Francisco Symphony, Minnesota Orchestra, Cleveland Orchestra as guest principal horn, Pittsburgh Symphony as guest principal horn, and as principal horn of the Violons du Roy in Quebec City.

As a soloist Bernhard is featured on numerous recordings. His solo album, Dialogue en Francais: French Masterpieces for Horn and Piano, was featured on Minnesota Public Radio. His recording The G. Schirmer Horn Collection Volumes One, Two, and Three (Hal Leonard Publishing) includes much of the standard repertoire for horn and piano. The Instrumentalist describes these three volumes: "Scully offers musical, intuitive performances that provide a fine example for hornists of all levels. These carefully thought out publications are a good investment for future growth and belong in every horn teacher and players library." Bernhard can be heard as a featured performer on numerous Canadian Brass CDs. He just released his latest CD, Windows in Time, that features the premiere recording of Gunther Schuller's "Quintet for Horn and Strings (2009)" in collaboration with the acclaimed Jupiter String Quartet. The album also includes W.A. Mozart's "Quintet for Horn and Strings, K. 407." Gunther Schuller produced this recording himself, and this was one of the last projects he took part in before his unfortunate passing in 2015.

As a pedagogue Bernhard has given lectures and master classes around the world and is a regular featured artist at international music conventions and festivals. He has been on the faculties at the Chautauqua Festival, Rafael Méndez Brass Institute as a member of the Summit Brass, Music Academy of the West, Brevard Music Festival, Eastman School of Music, in residence at the University of Toronto with the Canadian Brass, Madeline Island Music Camp as a member of the Prairie Winds, The North Country Chamber Players, and the Illinois Summer Youth Music Horn Week. His students now occupy positions all over the globe as performers, educators, and scholars.

His degrees are from Northwestern University (with honors), and the University of Wisconsin–Madison where he attended on a Paul Collins Distinguished Graduate Fellowship. In 2010 the University of Wisconsin awarded him a Distinguished Alumni Award for excellence in artistry. His teachers include Douglas Hill, Gail Williams, Roland Pandolfi, Hermann Baumann, Frøydis Ree Wekre, and Kendall Betts.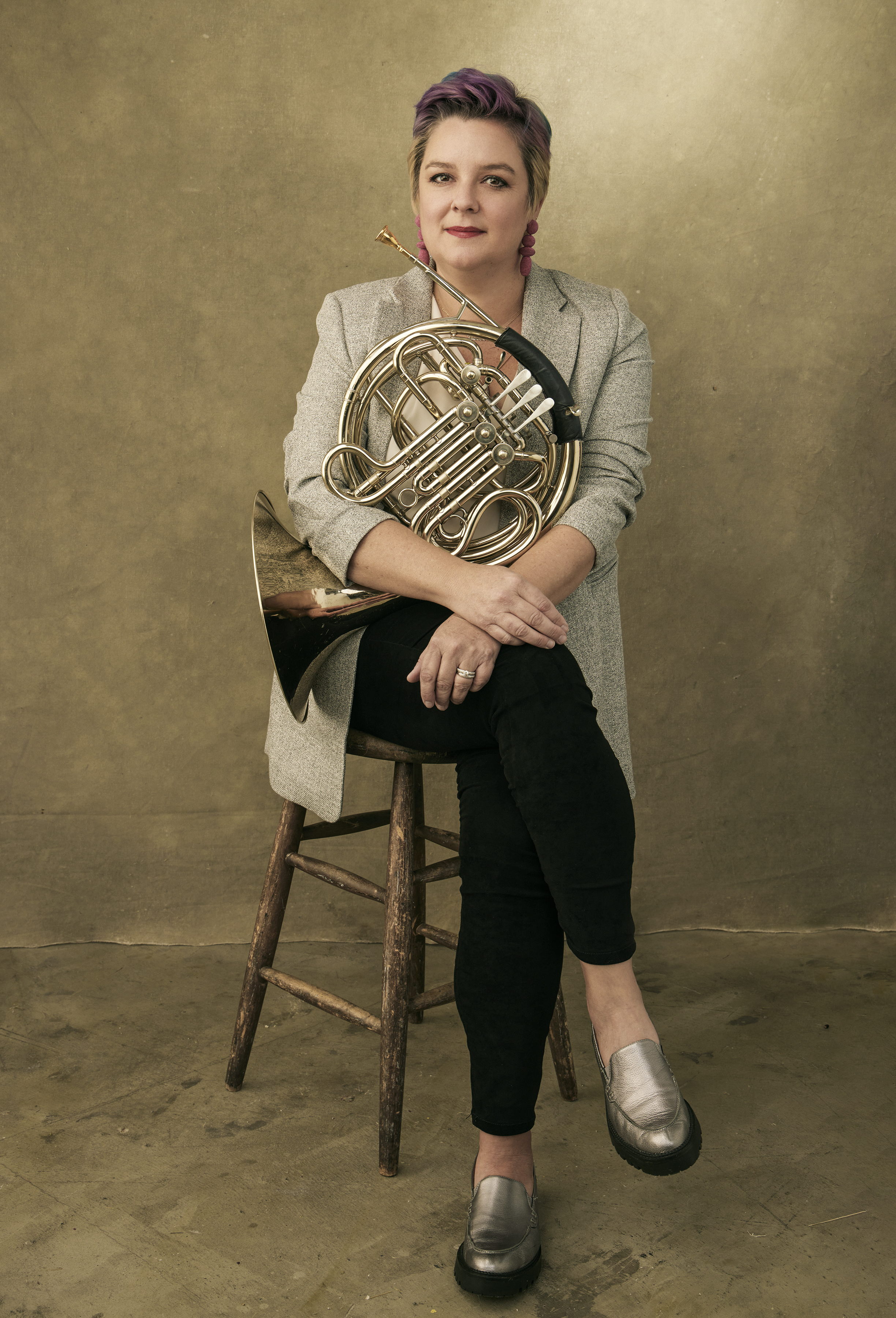 A native of Roseville, Minnesota, Denise Tryon is the Associate Professor of Horn at University of Cincinnati CCM. She served as the Horn Professor of the Peabody Conservatory in Baltimore from 2007–2018. Previously, Tryon was fourth horn of The Philadelphia Orchestra (2009–2017). She has also held positions with the Detroit Symphony (2003–2009), Baltimore (2000–2003), Columbus (1998–2000), and New World (1995–1998) Symphonies as well as participated in the Colorado Music Festival and the Pacific Music Festival. An accomplished solo performer, Tryon has performed recitals in Sweden, Norway, Poland, Japan, Canada and the United States.
"Denise Tryon's command of the lower register provides the strongest foundation of sound for a horn section, and yet, her sound is supple and flexible."
In 1989 Tryon graduated from the famed Interlochen Arts Academy and in 1993 received her Bachelor of Music degree from the New England Conservatory of Music (NEC) in Boston. She received the Presidential Scholarship while in the Artist Diploma Program at NEC with the Taiyo Wind Quintet, which won the Coleman Chamber Competition and worked with great composers such as John Harbison, Luciano Berio, György Ligeti, and Elliott Carter.

An active and accomplished educator, Tryon is sought after for her masterclasses. She has taught extensively in the United States, Scandinavia, Europe, Asia and South America. Beth Graham of the Warsaw Philharmonic and founder of the Warsaw Horn Workshops raves, "In just a few seconds of listening to a student she can diagnose deep-seated problems and give immediate fixes, often with a healthy dose of humor as well. The transformations she can accomplish in just a short time are truly remarkable." She's been a featured artist at many IHS Symposiums and Regional Workshops. Tryon was one of the Solo Artists at the Nordic Hornfest in 2012 in Norway. In 2013, Tryon was on faculty at BIBA (Blekinge International Brass Academy). She was a Featured Artist at the Warsaw Horn Workshops in 2013, 2015, and 2016. Also in 2016, she was on faculty during the brass weeks at Domaine Forget. Since 2017, she's been a faculty member at Rafael Méndez Brass Institute in Denver, Colorado.

Tryon released her debut solo album, SO•LOW in 2015. As a part of this album, she commissioned 4 new pieces for low horn and piano. Said in a review by Gramophone Magazine "Tryon plays these works with sonorous fluidity and dexterity, ending with a bit of captivating acrobatics."

A Pair of Aces, a duo horn album between Tryon and Karl Pituch, Principal Horn of the Detroit Symphony Orchestra was released in 2017.

In 2009, Tryon founded Audition Mode, a yearly horn seminar, with Karl Pituch. The seminar focuses on the skills horn players need to be successful in orchestral auditions.
Jeffrey Agrell has taught at The University of Iowa since 2000 after a first career as symphony musician. He is a former two-term member of the Advisory Council of the International Horn Society, has been a member of the faculty of the Asian Youth Orchestra in Hong Kong, and has taught at the prestigious Kendall Betts Horn Camp since 2005. Besides performing, he has won awards as both a writer and composer, with well over one hundred published articles, dozens of published and recorded compositions, four CDs, and many books to his credit, most recently, Horn Technique, The Creative Hornist, and the Millennium Kopprasch Series. He is an expert on classical improvisation, and has authored nine books in this area, including Improvisation Games for Classical Musicians, Vol. I (2008) and Vol. II (2016). Outside of horn and writing, he is a used-to-be amateur jazz guitarist, and currently an enthusiastic, if not particularly skilled conga drum player.