Your Hosts
Kristen Sienkiewicz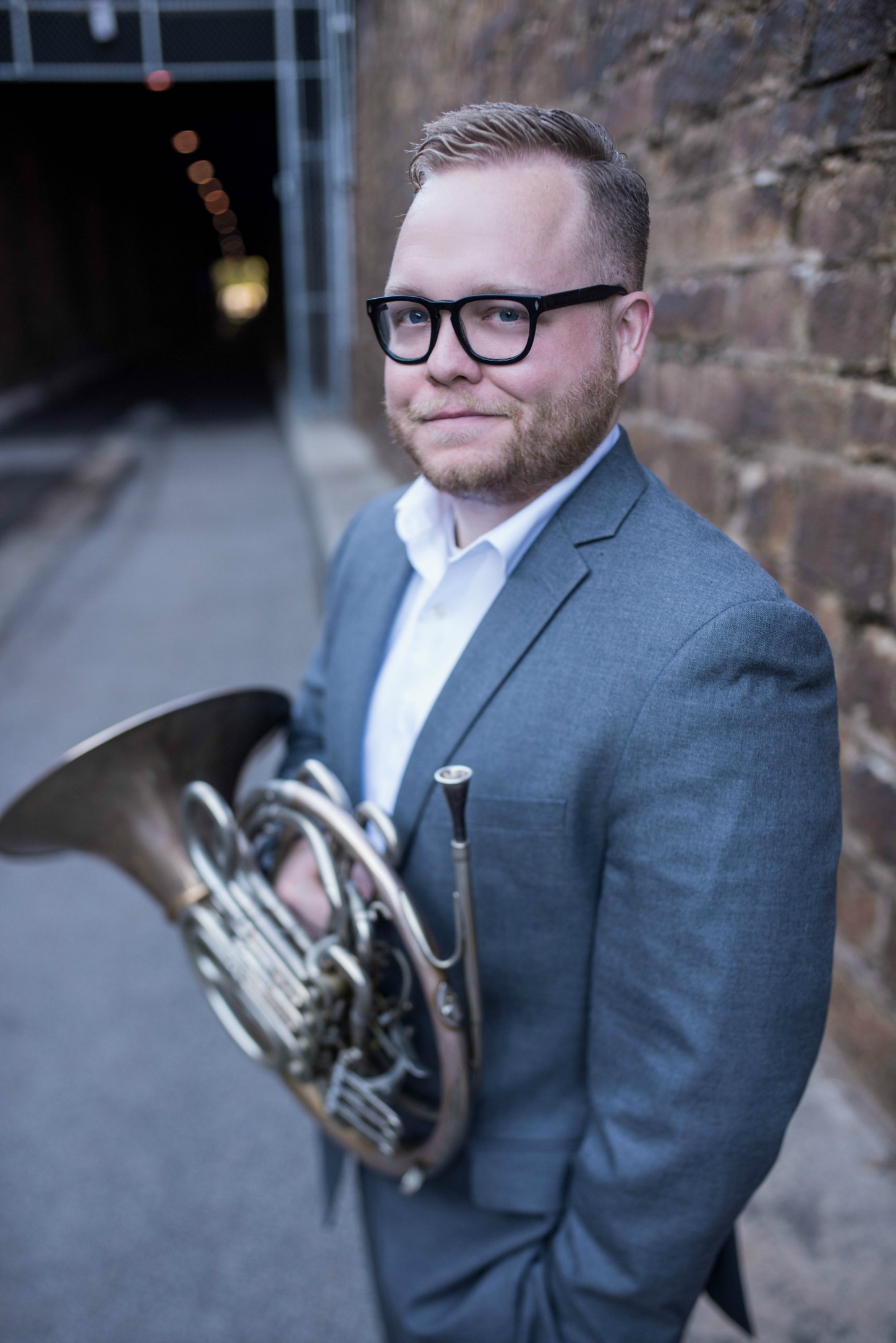 A New York native, Kristen Sienkiewicz is Assistant Professor of Horn at Austin Peay State University. She is in demand as a freelance and studio horn player in Nashville and the broader region. She can be regularly heard playing with orchestras from Alabama to Indiana, and as co-principal horn in Middle Tennessee's Gateway Chamber Orchestra.
Prior to moving to Tennessee, she was an active chamber and orchestral horn player in Boston and throughout New England. Since 2008 Dr. Sienkiewicz has performed with Bala Chamber Brass, a Boston based brass quintet with international acclaim. Dedicated to promoting a new standard for the brass quintet genre, Bala pursues and premieres current repertoire that is engaging for audiences and performers alike. Their debut CD Revealed, released in the Fall of 2014, consists entirely of such commissions and previously unrecorded works. Bala's second CD, Deus Ex Machina, is a cutting-edge steampunk opera by Robert J. Bradshaw featuring vintage Victorian sounds and brass quintet. Global Music Awards named Deus Ex Machina among the top ten of albums 2015. The quintet's third CD, Passports, was released in February 2017. Consisting of Latin arrangements and original compositions for brass quintet and percussion, this recording delivers a spark of this spicy musical world. Dr. Sienkiewicz has served on the faculties of Southern New Hampshire University and Gordon College, and taught and conducted at Boston University. At Austin Peay State University she teaches horn and ear training, and conducts and coaches the horn choir and brass ensembles.
Dr. Sienkiewicz earned her Doctor of Musical Arts in 2013 from Boston University, the first horn player in the school's history to have earned the degree. She completed her undergraduate work at the Eastman School of Music, where she received her Bachelor of Music in both Horn Performance and Music Theory and was awarded the school's prestigious Performer's Certificate. Kristen continued her studies in Boston at the New England Conservatory, earning both her Master of Music and a Graduate Diploma with a concentration in Music-in-Education. Dr. Sienkiewicz is a member of Pi Kappa Lambda, the National Music Honor Society.

The Austin Peay State University Department of Music provides an undergraduate and graduate education that produces skilled, knowledgeable, and creative musicians. Our graduates are regularly hired in music and music-related careers, or are accepted into the graduate schools of their choosing. Our world-class ensembles, engaging out-reach programs, and undergraduate and graduate music curricula have transformed our department into one of the finest music programs around. Our faculty are conscientious mentors who take a personal interest in their students, and who engage with them in meaningful ways, both in and outside of the classroom/studio. We hope you will come to campus or contact us to learn firsthand how you will fit into this vibrant and dynamic educational environment.
For more information about Austin Peay State University, please visit: